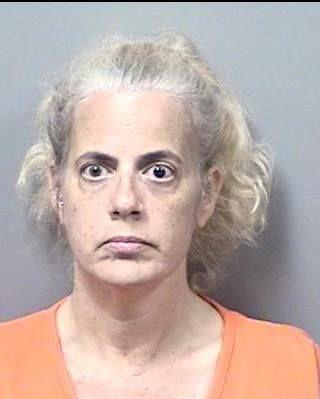 A Crystal River woman is facing felony animal cruelty charges after being accused Wednesday evening of neglecting a pair of her dogs.
Citrus County Sheriff's Office Animal Control officers met with a neighbor of Joi-Marie Richheimer, 45, who said they spotted Richheimer's Shih Tzu wandering the neighborhood near West Gen Chennault Lane in Crystal River, according to the sheriff's office.
Officers noticed the malnourished Shih Tzu had an eye condition, which left it blind, and it was also covered in matted fur laced with feces, urine, maggots and several pieces of metal.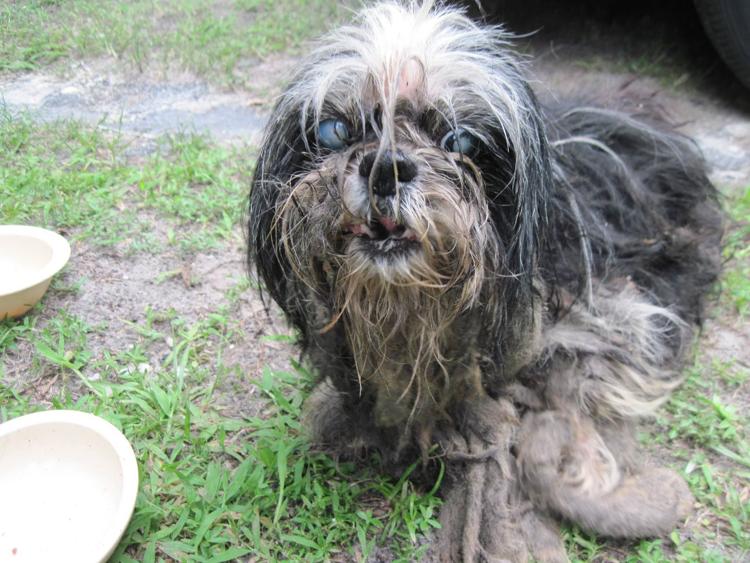 Authorities went to Richheimer's home and found two other dogs — a Chow mix and pit bull — in Richheimer's backyard.
According to the sheriff's office, the Chow mix had matted fur and injuries to its hip or lower back which left it unable to walk short distances. The pit bull showed minor signs of neglect and was taken to the Citrus County animal shelter.
Animal Control officers transported the Shih Tzu and Chow mix to an animal clinic in Beverly Hills for further treatment.
According to the sheriff's office, the 9-pound Shih Tzu weighed just 3 pounds after its matted fur was shaved off.
"I didn't mean for it to get this bad," Richheimer is quoted as telling police in her arrest report.
Richheimer was charged with two felony counts of animal cruelty. Her bond was set at $4,000.